Everything You Need to Know About View Boston
Contents
About View Boston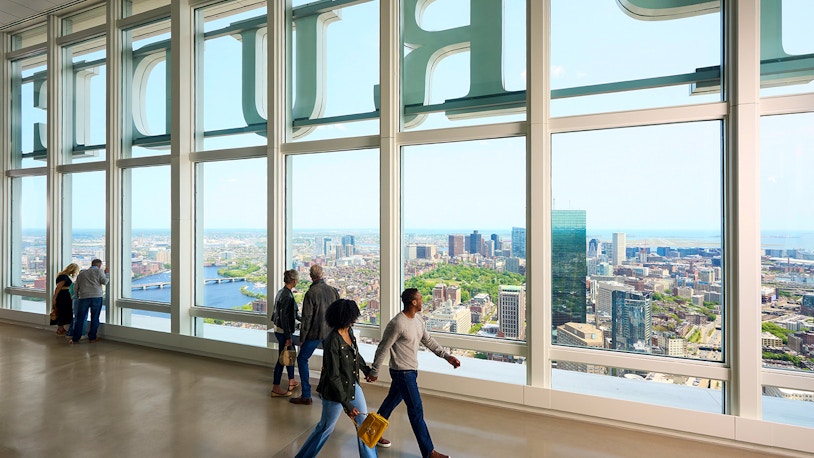 Boston is a city riddled with history and culture, boasting a captivating skyline like no other. Among its towering icons, the Prudential Tower is the second tallest, offering a vibrant view of the metropolis. In June of 2023, the top three stories of the tower opened as View Boston, consisting of a bistro on the 50th floor, an al fresco on the 51st, and the 52nd floor serving as an enclosed observatory deck.
Whether you're a tourist discovering Boston for the first time or a long-time local seeking a fresh perspective, View Boston promises an unforgettable experience, making it an essential stop for anyone exploring the heart of Boston.
Why Visit View Boston?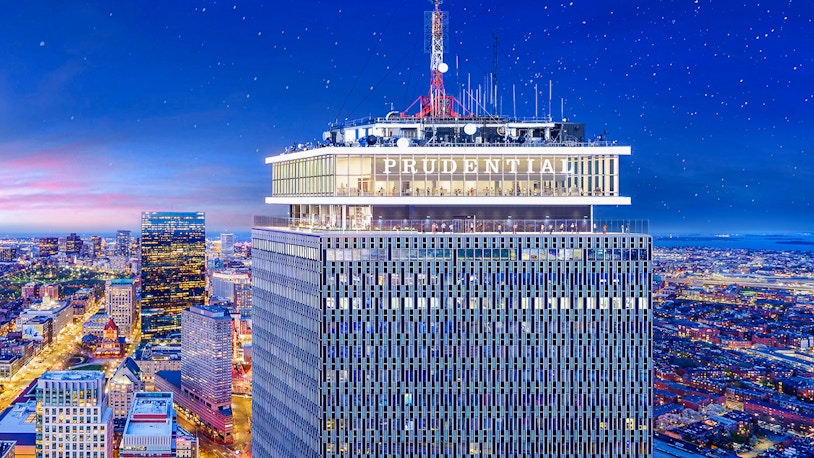 Unparalleled panoramas: Enjoy sweeping 360-degree views of Boston's skyline from the highest vantage point in New England.
Modern architectural marvel: Experience a cutting-edge, state-of-the-art observation deck designed to provide an immersive and unique experience.
Bostonian history & culture: Engage with interactive multimedia displays that offer fascinating insights into Boston's rich history and culture.
Unique culinary experience: Savor delectable offerings at the observation deck's premium restaurants and bars.
Unlimited photo ops: The large glass windows and elevated outdoor viewing deck offers picture-perfect moments that will leave you with a lasting impression.
View from View Boston
Plan Your Visit to View Boston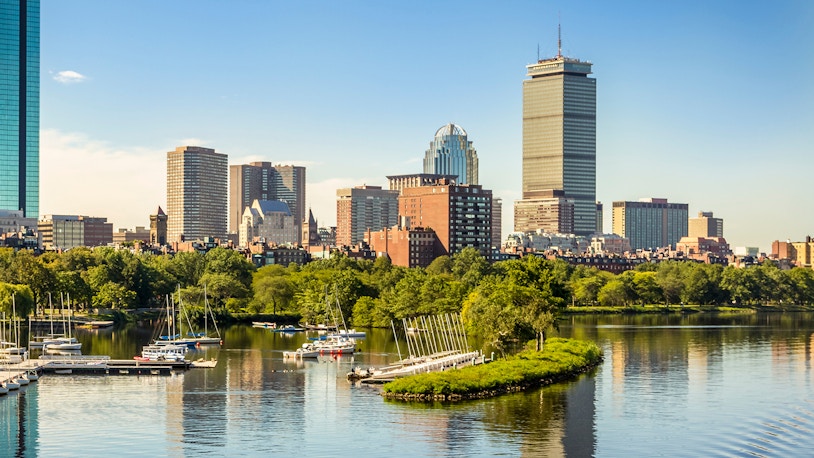 Where is View Boston?
View Boston consists of the top three stories of the Prudential Center, which is located at 800 Boylston Street, Boston, Massachusetts. The building is situated on the east of Fenway Park, near the Charles River, and is easily accessible by road.
Address: 800 Boylston Street Floor 52, Boston, MA 02199, USA | Find on Maps
Plan your visit to View Boston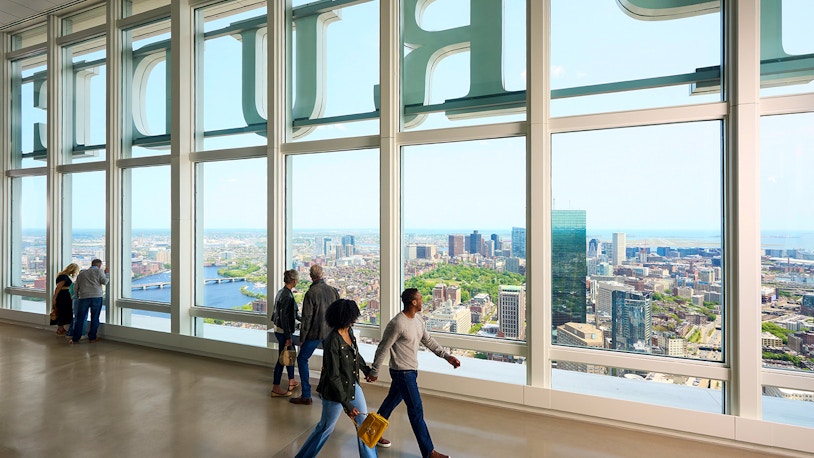 What are View Boston's opening hours?
View Boston is open daily from 10 AM to 10 PM, with the last entry being at 9 PM. The attraction is open throughout the year.
Best time to visit: The best time to visit the View Boston observation deck is on a weekday morning to avoid crowds.  
View Boston timings
Things to Do at View Boston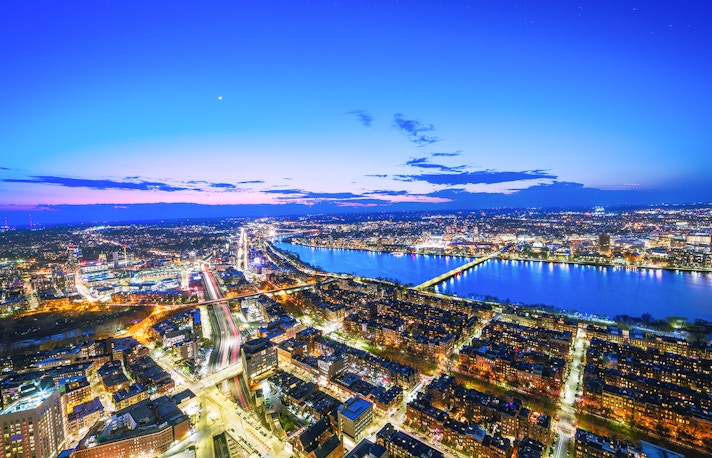 52nd Floor Panoramas
Catch sight of the most iconic attractions including the Charles River, Massachusetts State House, Fenway Park and the Harbor Islands, all from the rooftop observatory and The Lookout Platforms. The Lookout elevated viewing platforms let you peek over the horizon to catch the spectacular sight of the city skyline.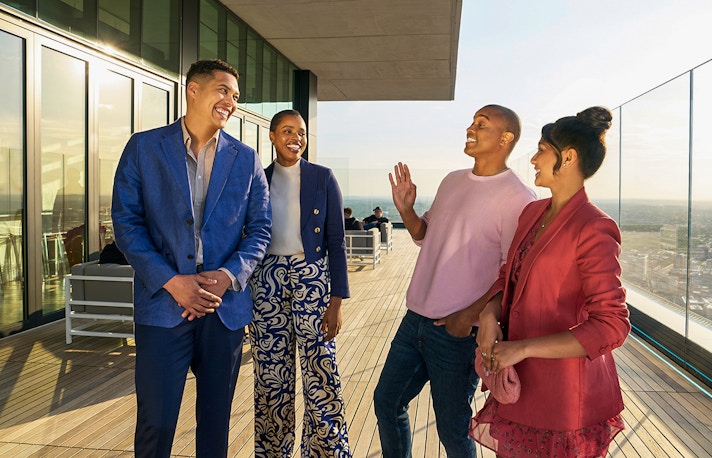 The Cloud Terrace
Step onto the 51st floor and immerse yourself in The Cloud Terrace's world of photo opportunities. This 360-degree open-air roof deck offers 'The Big Picture', a unique selfie experience capturing Boston's backdrop from over 2,000 feet away. Savor the moment at Stratus, with seasonal drinks and small plates at the indoor/outdoor lounge.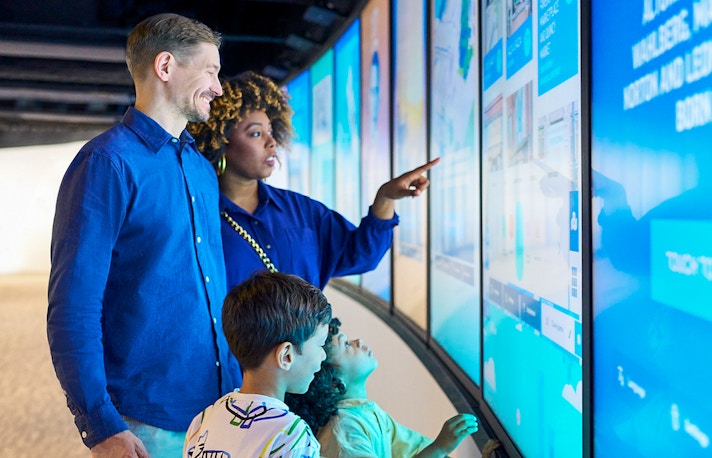 Boston 365
Wallow in the Boston 365 experience, a captivating experience featuring a large encased light-up three-dimensional model of the city. This immersive exhibit showcases Boston's transformation across seasons, from snowy landscapes to sunlit vistas and twinkling nightscapes, brought to life with the lighting and decorations.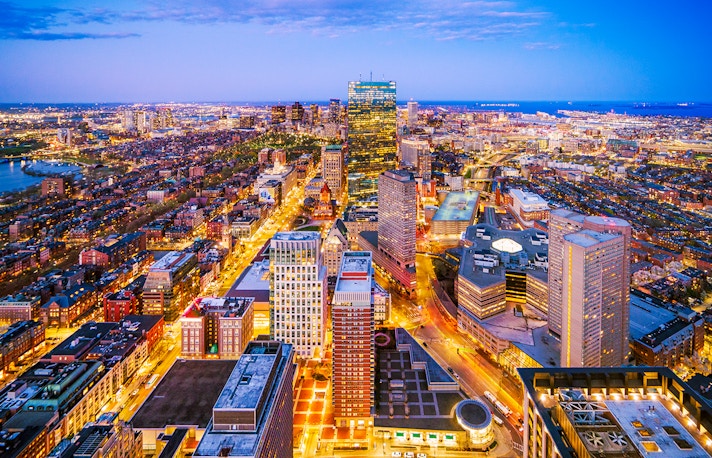 Open Doors
Step into 'Open Doors' for a 270-degree film journey of one boy's journey through Boston's highlights. As you venture through this unique attraction, immerse yourself in Boston's ever-changing charm and discover its rich history, culture, and spirit.
Frequently Asked Questions About View Boston
View Boston is a new observation deck located in the heart of Boston.
What is View Boston famous for?
View Boston is a 360° taste of the city, offering breathtaking views atop one of the tallest buildings in New England.
View Boston is on the top 3 floors of The Prudential Center, at 800 Boylston Street, Boston, Massachusetts, MA 02199, USA.
How do I book tickets to visit View Boston?
You can book your View Boston tickets online. Click here to book now.
How much are View Boston tickets?
When did View Boston open?
View Boston first opened to public on 15 June 2023.
What's inside View Boston?
Inside View Boston, you will find a state-of-the-art observation deck, immersive exhibits, and fine dining options.
How do I get to View Boston?
You can get to View Boston at Prudential Towers by tram, bus, taxi, or car. The nearest tram station is at Prudential Station and the nearest bus stop is at Huntington Avenue on Belvidere Street.
What can I see from the View Boston observation deck?
The View Boston observation deck provides stunning 360-degree views of Boston's skyline. This is the best vantage point in the city that also houses exhibits and top-notch restaurants to make your visit worthwhile.
Is View Boston wheelchair accessible?
Yes, View Boston is accessible to guests with reduced mobility.
Is photography allowed at View Boston?
Photography with handheld cameras and cell phones is allowed at View Boston.
Is it worth visiting View Boston?
View Boston provides the highest vantage point to marvel at the city's skyline. It is well worth a visit and also leaves you knowing more about the city through its immersive exhibits.