Everything You Need to Know to Plan Your to Visit View Boston
Contents
Make your Boston trip truly unforgettable with a stop at View Boston. Dive into this comprehensive guide to learn everything you need, from the timings and directions to the best times to visit and more.
View Boston Opening Hours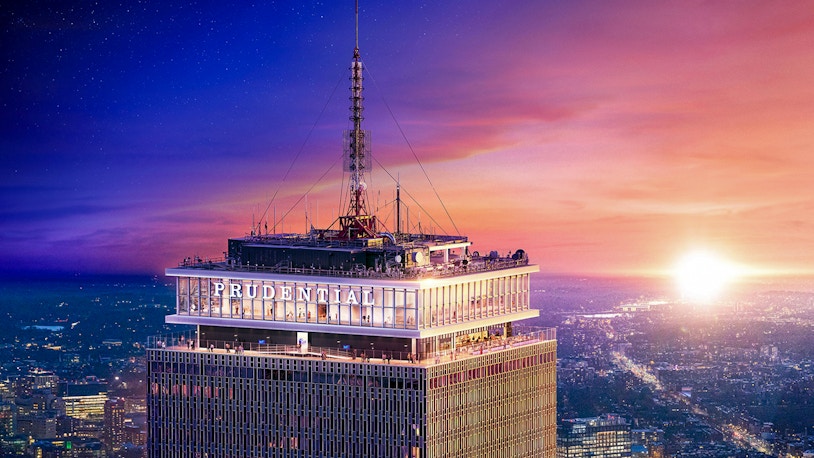 Timings: View Boston is open from 10 AM to 10 PM every day.
Closed: Open throughout the year.
Last admission: The last admission is at 9 PM.
View Boston Timings
Best Time to Visit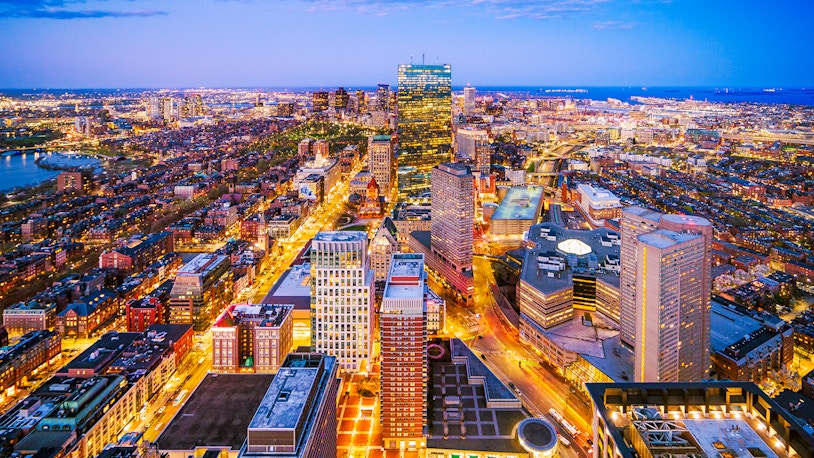 For the most captivating view of the city's skyline, consider visiting View Boston during the late afternoon, just before sunset. This timing provides ample opportunities for stunning photographs against the backdrop of the skyline during the golden hour. Alternatively, arriving at the observatory right when it opens in the morning is a great way to beat the crowds and explore the attraction at your own leisure. Additionally, opt for a weekday visit, as weekends tend to be busier and more crowded. 
The prime seasons to enjoy View Boston's vistas are summer and fall, although if you can endure the cold, winter also offers a quieter atmosphere. Avoid public holidays and festive seasons like Christmas to make the most of your visit.
How to Get to View Boston?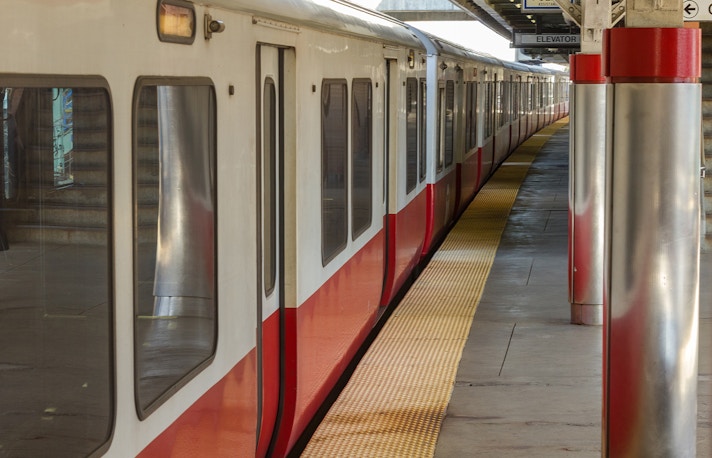 By Public Transport
Subway: Take the Green Line D or E or Orange Line and get off at Copley Station. The Prudential Tower is a 3-minute walk from the station.
Train: Take the Franklin or Foxboro line and get off at Back Bay Station. The attraction is a 10-minute walk from the station.
Bus: Take the 1, 39, 504, 9, or BB buses and get off at Ring Road at Boylston St stop. The Prudential Tower is a 2-minute walk from the bus stop.
Getting to View Boston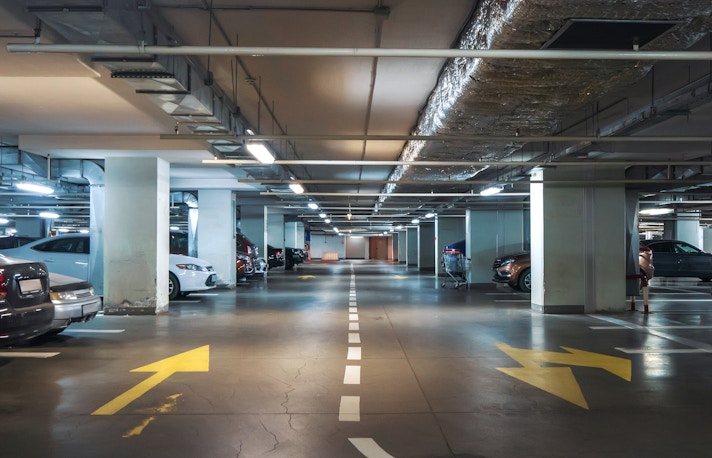 By Car
You can drive down or hire a car to reach the Prudential Tower. Alternatively, you can take an Uber or Lyft or any cab to reach the attraction.
Parking facilities: Prudential Center Parking Garage - Find on maps
Timings: Monday - Saturday: 11am - 8pm | Sunday: 11am - 7pm
Daily rates:
0 to 1 Hour - $14
1 to 1.5 Hours - $23
1.5 to 2 Hours - $33
2 to 24 Hours - $45
Know Before You Go
Facilities
Accessibility
Visit with Family
Rules and Regulations
Dining
Shop
Entrance
Nearby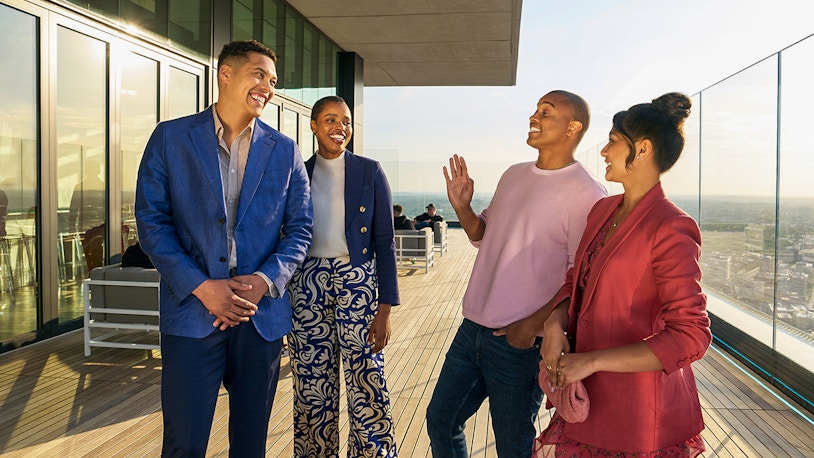 Cloakrooms: Do not carry large bags as there are no cloakrooms or storage facilities available.
Gift Shops: There is a souvenir and merchandise called 'The View Shop' on the 50th floor.
Restrooms: There are restrooms available for guests on all the 3 floors of View Boston.
Restaurants: There is a bistro called The Beacon on the 50th floor and an al fresco on the 51st called The Stratus where you can dine with a view.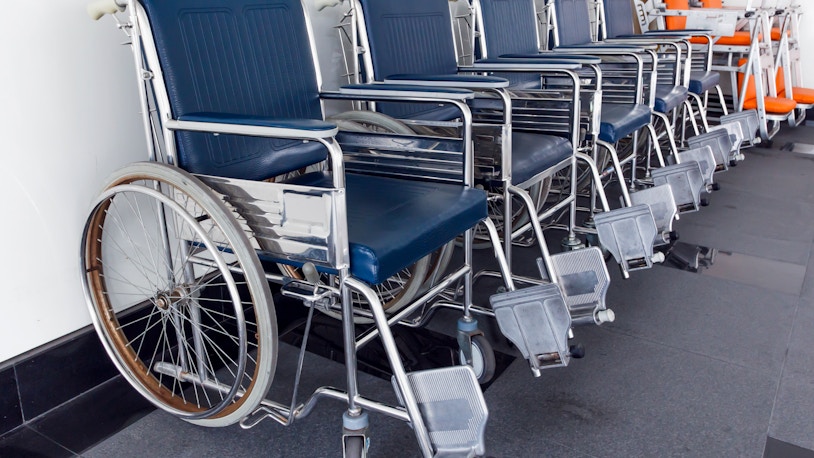 View Boston is wheelchair accessible.
Elevators and ramps are available for seamless navigation to the observatory, restaurants, and the gift shop.
Wheelchairs are available for use on a first-come-first-served basis at the entrance of Prudential Tower. 
If you require further assistance, please contact a member of staff.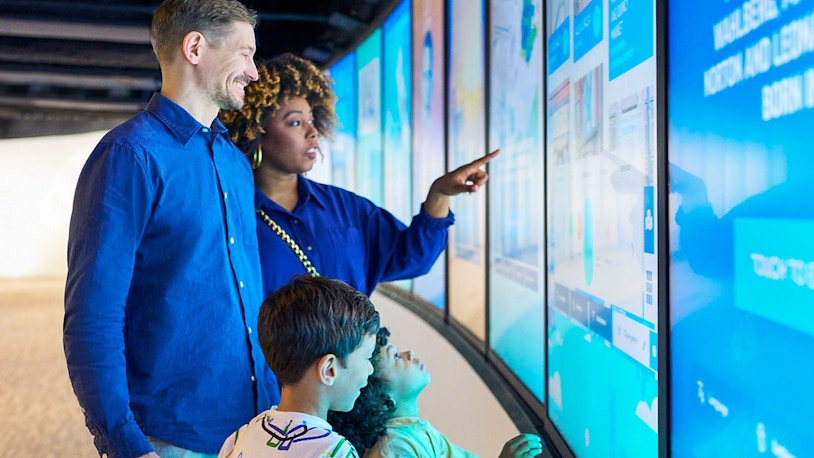 Large backpacks and strollers are not allowed inside View Boston. It's best to travel light or leave large items in your vehicle or at your accommodation.
Reserve tables at The Stratus if you are visiting with a large group.
Plan your trip and book tickets in advance to avoid large queues.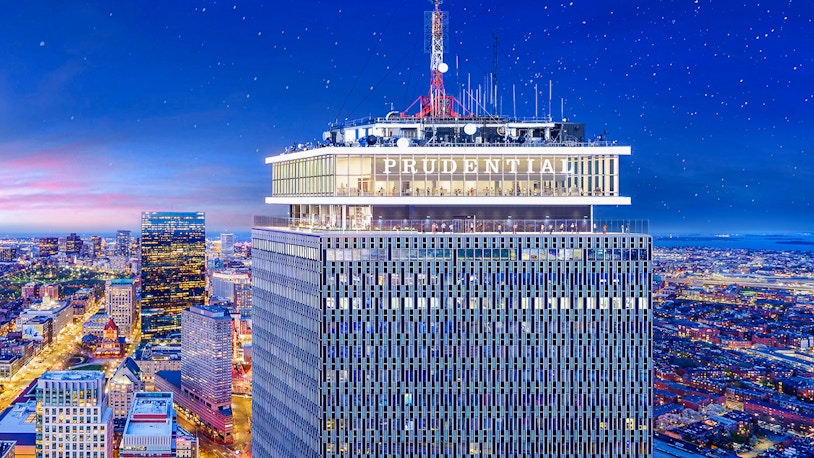 Do not carry firearms or dual-use items.
Strollers, large suitcases, and large backpacks are not allowed inside the View Boston. 
Every visitor is subject to security screening before entering the attraction.
The Prudential Center is a non-smoking facility. Do not smoke anywhere at the premises.
Pets other than certified support animals are not allowed at View Boston.
You are not allowed to carry drones, unmanned aircraft systems, and other remote-flying devices.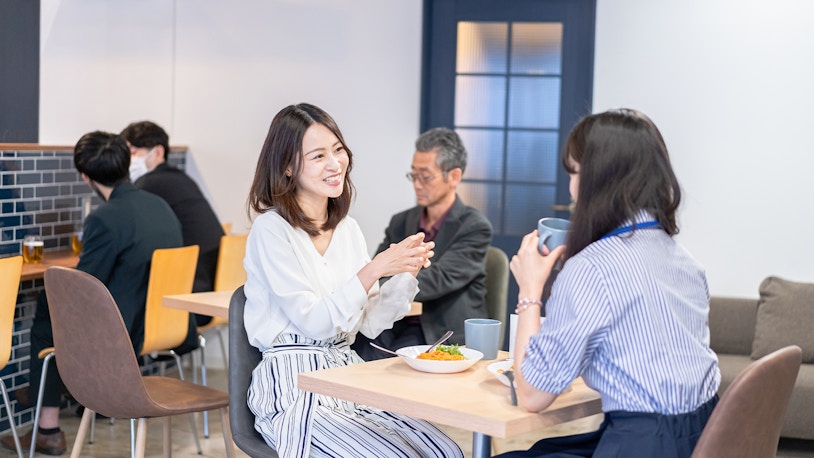 There are 2 restaurants at View Boston.
The Beacon: Located on the 50th floor, The Beacon is a charming Bistro that serves regionally inspired bite sized dishes, savory gourmet platters, and signature cocktails.
Stratus: An indoor-outdoor 360 degree cocktail lounge located on the 51st floor, where you can experience unique house-made spirits, along with bar bites and a stunning view of the city.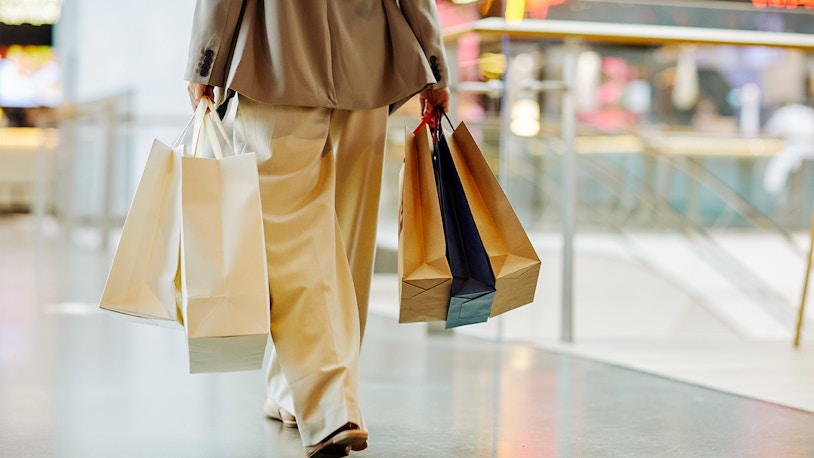 You can find souvenirs, merchandise, and other themed items at the View Boston 'The View Shop' located on the 50th floor.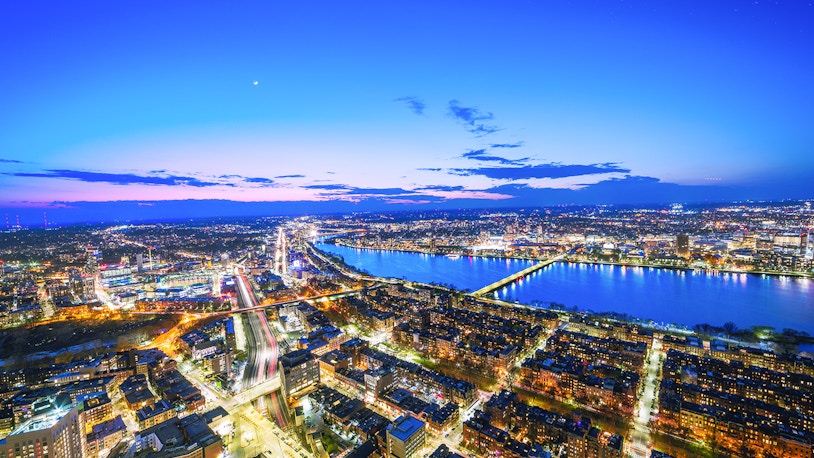 Visitors can enter The Prudential Towers from the main entrance. Entrance to View Boston is located within the Prudential Center shops. Visitors can find the entrance just past Madewell and across from Vineyard Vines. From there, guests are led to the top of the Prudential Tower in elevators that lead to the 52nd floor. This entrance provides access to all three levels of the observatory.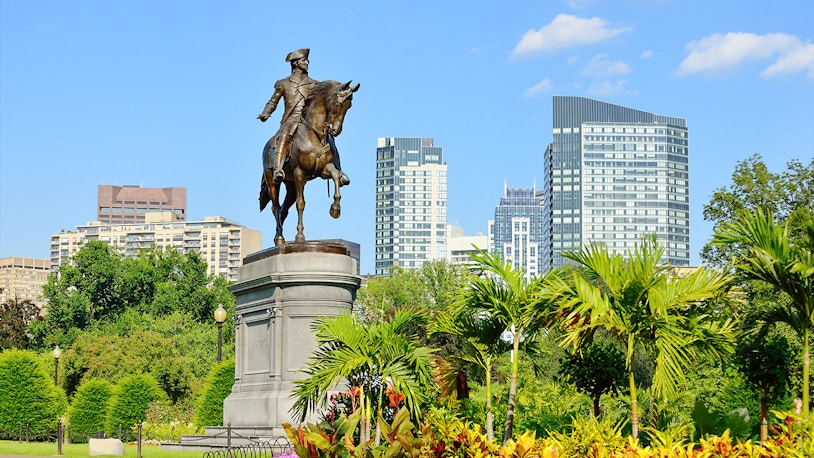 George Washington Statue: Standing tall in the heart of the city, the George Washington Statue pays homage to the founding father and first President of the United States.
Fenway Park: Home to the Boston Red Sox and steeped in baseball history, Fenway Park is an iconic sports venue where legends are made.
Symphony Hall Boston: The prestigious concert hall where the Boston Symphony Orchestra, one of the finest orchestra groups in the world, performs its musical masterpieces.
What to See at View Boston?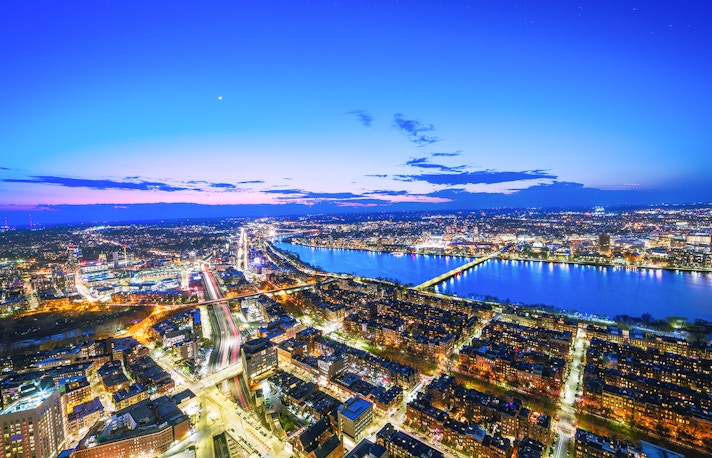 52nd Floor Panoramas
Witness captivating views of Boston's most iconic attractions, including the Charles River, Massachusetts State House, Fenway Park, and the Harbor Islands. These breathtaking sights unfold before your eyes from the rooftop observatory and The Lookout Platforms, where you can peer over the horizon for a spectacular city skyline panorama.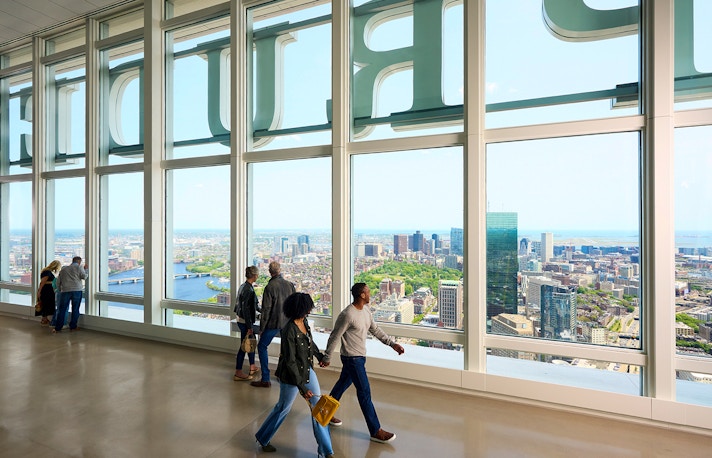 The Cloud Terrace
Step onto the 51st floor and immerse yourself in The Cloud Terrace, a realm of visual marvels. This 360-degree open-air roof deck offers numerous photo opportunities, including 'The Big Picture,' an exclusive selfie experience that captures the Boston backdrop from a distance of over 2,000 feet. Indulge in the moment at Stratus, an indoor/outdoor lounge offering seasonal drinks and delectable small plates.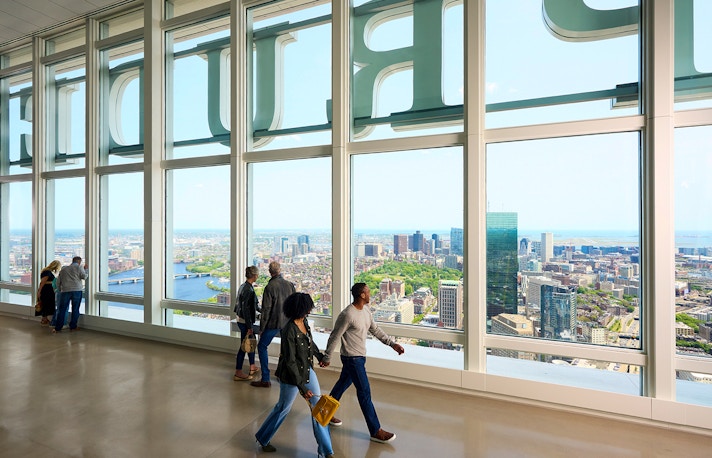 Boston 365
Immerse yourself in the captivating Boston 365 experience, featuring a large, illuminated three-dimensional model of the city. This immersive exhibit showcases Boston's transformation across seasons, depicting snowy landscapes, sunlit vistas, and twinkling nightscapes through artful lighting and decorations.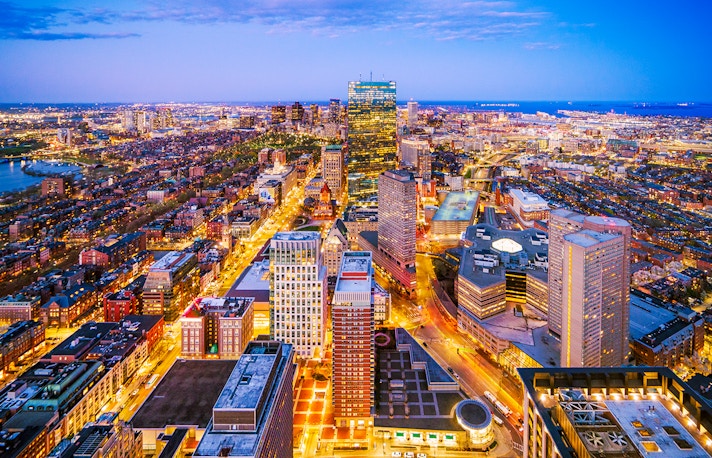 Open Doors
Enter the world of 'Open Doors' and embark on a 270-degree cinematic journey following one boy's exploration of Boston's highlights. This unique attraction allows you to immerse yourself in Boston's ever-changing charm while discovering its rich history, culture, and spirit.
Frequently Asked Questions About Visiting View Boston
How do I book tickets to visit View Boston?
You can book your View Boston tickets here.
How much does it cost to visit View Boston?
What are View Boston's opening hours?
View Boston is open from 10 AM to 10 PM throughout the week.
What to see inside View Boston?
There is a 360 degree observation deck, 3 dimensional models of the city, a 270 degree view theater, and 2 fine dining restaurants inside View Boston.
Can I visit View Boston in a group?
Yes, you can visit the View Boston observatory in a group.
Are animals allowed in View Boston?
View Boston maintains a strict no-animals policy, even during non-public hours. However, Certified Service Animals and animals undergoing training for certification, are allowed to assist guests with disabilities. Service dogs and dogs in training must be at least 12 months old; animals under 12 months old are not permitted.
Can I re-enter View Boston after exiting the attraction?
Unfortunately, you cannot re-enter once your ticket has been scanned at the entrance of View Boston.
Am I allowed to smoke at View Boston?
View Boston is a strictly non-smoking facility, ensuring a smoke-free environment for all guests. This policy extends to all areas, including the outdoor Cloud Terrace deck.
Can I take photos and videos during my visit to View Boston?
You are free to capture personal photos and videos using hand-held devices to document their experience. However, it's important to note that the use of professional photographic equipment, video cameras, recording devices, tripods, lights, and similar gear is not permitted without prior approval from View Boston management.
How long should I spend at View Boston?
Make sure you set aside at least 2 hours for your visit to View Boston.
Is it worth visiting the View Boston?
View Boston provides the highest vantage point to marvel at the city's skyline. It is well worth a visit and also leaves you knowing more about the city through its immersive exhibits.